No-Code Developer Basics
In this course, you will learn how to create a simple customer-facing application with Betty Blocks. The goal of the course is to understand the fundamentals of the platform. During the course, we will focus on the development process, back office, and the dynamic components of the UI-builder.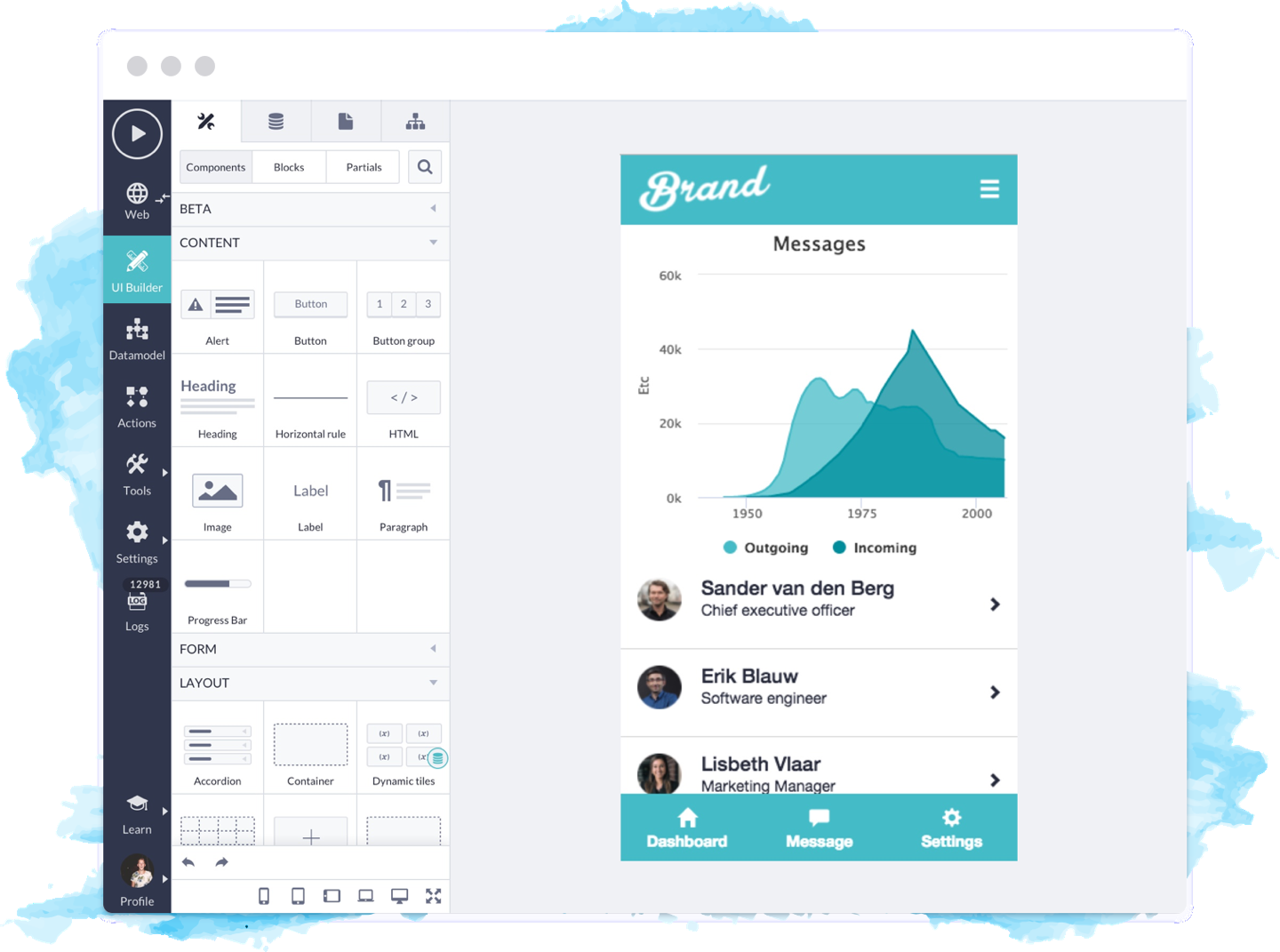 This course is for
Excel/Access wizards
Business information students
Citizen developers
Wordpress enthusiasts
Entree level
To get the maximum out of the course and to be sure you can keep up, you:
Know what a relational database is
Have already built an application
Know about programming logic (IF, ELSE, LOOP, etc)
Have analytical skills
Learning Trail


With your new
no-code developer skills you....


Will be able to take your company to the next level by building basic back-office applications

Can act, think and execute
as a full stack developer
The Program
In 5 days we will teach you all the ins-and-outs of becoming a basic no-code developer. We will end the course with an exam. The full schedule is divided as following:
The course is held here at the Betty Blocks Headquarters!
Course dates

Please note: There's a minimum of 3 trainees for a course to take place.
Exams
Requirements: Bring your own laptop.
Important! In consultation, we can schedule a refresher course/preparation for the exams.
The price for this is €1500 per person.
Please note, there will be no lunch during exam days.
Timeslot for all exams is from 13:00 till 18:00.