Branded Documents
These are the Erwin approved documents we use!
Warning: Don't mess them up!
Presentation
This is the Google Docs template for presenations. Make a copy of the template and customize it with your own text.
Documents
Coming soon: Here you can find the documents we use at Betty Blocks. Pricing sheets, quotation templates, service contracts, and off course the Pages/Google Docs templates.
For now you can find our letterheads.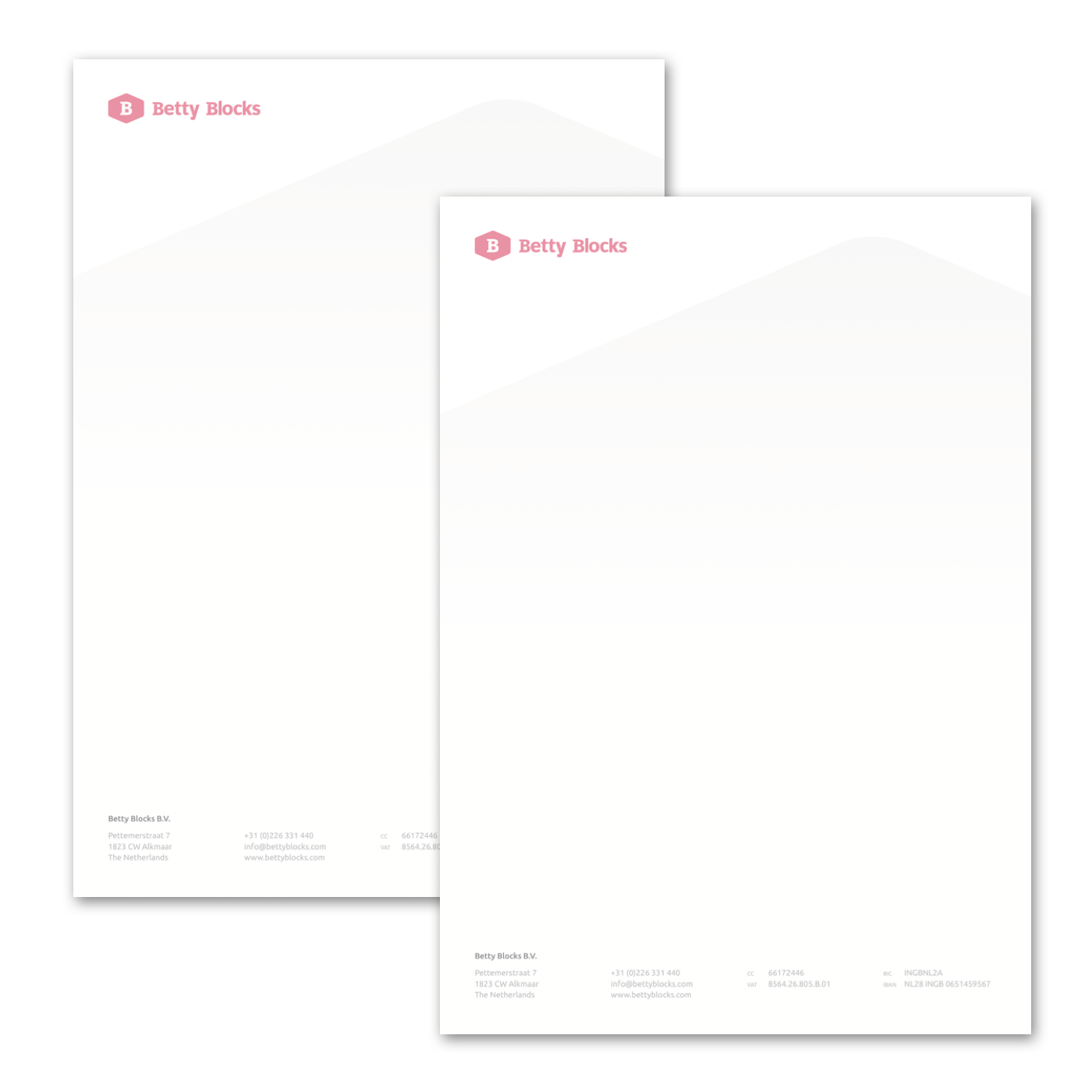 Now you are Betty Branded!